Please visit http://horsebackyoga.wordpress.com/2014/07/17/horseback-yoga-hoofbeat-attunement-worshop/ for all the details.
Posts: 7
Joined: Sun Feb 03, 2013 5:39 pm
Location: Sedro Woolley, WA
---
Just in case anyone is interested in driving events, here are some dates:
May 16th and 17th - The Trek, it will be at Happy Trails (Chehalis) or the Horse Park.
June 19th - 21st - The Kitchen Sink, Happy Trails.
July 10th - 12th - Inavale CDE - Inavale.
Aug 7th - 9th - EI (Equestrian Institute) CDE (Combined Driving Event) - Happy Trails.
Sept 12th - 13th EI (Equestrian Institute) DT (Driving Trials) - Happy Trails.
If anyone needs more information just PM me and I will let you know who to contact.
Posts: 1989
Joined: Thu May 14, 2009 12:54 pm
Location: Snohomish, WA
---
Trainer/Therapist Cassandra Snyder from Michigan is thinking about making a trip to NW Washington this winter. Cassandra is a former TB jockey who teaches dressage, hunt seat, and jumping - but more than that, teaches horse/human communication that makes anyone a better horseperson and rider (in any discipline or riding style - I think many of her clients are barrel racers). She also does body work and saddle-fitting.
Last year Cassandra came for a week to help my horse and me, and on the first day my horse stopped fighting my directions and started responding beautifully to my seat and hands.
We worked where I board at LazyA Ranch Arena in Mount Vernon, but she would be able to travel to other facilities or farms in the area. Contact me if you are interested in anything for your horse or yourself or in participating in a clinic. (PM on NW Horse Forum or just comment if this is on the fb page) . No dates have been set.
For more information on who she is and what she does: her website is
http://www.cassandrasnyder.com
.
Posts: 14
Joined: Sat Feb 19, 2011 3:01 pm
Location: NC
---
Do you and your horse have a relationship based on trust, not dominance?
Are your times with your horse full of frustration or filled with joy?
CLINIC WITH CASSANDRA SNYDER
SUNDAY, FEBRUARY 22
A couple of comments from participants of previous clinics:
"I want to thank you for the most inspiring horse clinic I have ever attended. You have an amazing gift. . . I just can't believe how much joy you brought me today." ~Robin Dilg, Big Rapids, MI

"The Sacred Language is so much more than a language to communicate with horses It's a language to communicate with everyone. . . .I knew there was a better way, a non-violent way, to be a great partner with my horse, I just didn't realize that once I found it, it was going to change my life, and make me a better person all around! Thank you Cassandra!" ~Amanda Langell, Evart, MI

The Details:
Sunday, February 22, 10:00 - 5:00
Lazy A Ranch Arena, Mount Vernon, WA
Morning Session ($40)
: Learn to use your body and energy to tap into the horses' inherent communication system. Create a relationship built upon trust and relaxation, not dominance. With a trusting, relaxed horse who seeks you out, learning is accelerated, resistance and tension are gone, and safety for horse and human is enhanced.
Afternoon Session ($65 w/horse; $15 audit; must attend a.m. also):
Try out your new tools in the roundpen with your horse. Each with a horse will have a turn, with Cassandra coaching and giving commentary for the benefit of all present.
Groups of 2-5 arriving in one vehicle: $10 discount/person
To Reserve Your Spot:
Contact Sarah at
mathteacher678@yahoo.com
, or phone 360-422-7689 or 304-283-3701 (no texts).
Cassandra will be available for private sessions for several days before and after the clinic.
See cassandrasnyder.com for more information about the clinician.
Posts: 14
Joined: Sat Feb 19, 2011 3:01 pm
Location: NC
---
CHANGE IN DATE AND CHARITY
This show had to be postponed because of the manager's broken leg. It is now on July 19. It will now benefit the Little Bit Therapeutic Riding Center. Please see the Hollywood Hill Saddle Club Web page (hollywoodhillsaddleclub.com) for more information and a registration form. The judge is the same, Katherine Wade Easley, we are still doing Hunters in the Morning and Jumpers in the afternoon, and the silent auction. I am sorry for the inconvenience the change in date may have caused any body. I hope you can come join on this new date and help out Little Bit.
On May 17, the Hollywood Hill Saddle Club in Woodinville is having a hunter/jumper show to benefit the Seattle Police Mounted Patrol Unit (heights 18" to 3', hunters in the morning and jumpers in the afternoon, Judge: Katherine Wade Easley). The money raised will cover those things that aren't provided for in its budget, such as training and a new horse. For more information go to either Facebook: Friends of the Seattle Mounted Patrol or the Web Page: HollywoodHillSaddleclub.com. More details and the entry form will be posted next week on the Hollywood Hill site.
There will also be a silent auction and raffles - if you have an item you could donate to the auction please e-mail me at
redmiata_fun@yahoo.com
. If you want information about other ways to help the Mounted Patrol meet its goals, email me at the same address.
Thank you, and do consider the show - Hollywood Hill is a friendly environment and prior shows have featured fun as an asset. Our cook shack will be open and there is plenty of free parking. Furthermore the Mounted Patrol will be there (not sure what time yet) and if you haven't met them they are a great group and are prepared to answer all sorts of questions about their job and their horses.
Last edited by
JMystery
on Mon Apr 20, 2015 11:39 am, edited 2 times in total.
Posts: 14
Joined: Thu Feb 03, 2011 7:34 pm
Location: Seattle
---
Not exactly "Western" Washington, There will be a draft horse plowing in Kittitas at Olmstead Place State Park. This will be on March 28 & 29th. Start time not yet confirmed, but we should be on the field by 09:00 and quit when the animals are tired or dinnertime. The Washington Draft Horse (and Mule) Association is putting this on so you can come to the park for this event free. The association will have a booth there and membership is desired, but not required unless you want to be part of the event. (Driving, riding, etc.)
Posts: 137
Joined: Thu Dec 08, 2011 9:41 pm
Location: east side
---
NORTHWEST FRIESIAN HORSE CLUB PRESENTS - JOE YODER
DRIVING CLINIC Prepare you and your horse FOR THE NEW CDE SEASON!
APRIL 25-­‐26, 2015 Happy Trails Arena, Ethel, WA
2010 Joe qualified for the World Equestrian Games in Lexington Kentucky.
2011 Joe won the National Pairs Championship in Conty France.
2012 Joe and his US Teammates Chester Weber and James Fairclough, won Team Bronze in Reisenbeck, Germany.
Joe has continued competing in Europe in the FEI Combined Driving Championships and is a member of the Belle Grey International Driving Academy located in Virginia.
Lessons are $90.00 for current NWFHC members, $100.00 for non members.
Stall fee: $20.00 per stall per night & shavings $10.00 a bale.
Stalls will be available Friday April 24 after 3 pm.
Saturday evening we will have group dinner with an opportunity to ask Joe questions about your lessons or as Will says 'grill him about driving'…..The dinner will be provided (pizza or Chinese food, but we ask for donations towards the food)
If you would like a sign up sheet, just PM me and I will be happy to send the PDF to you. I don't know how to post a PDF.
Thanks.
Posts: 1989
Joined: Thu May 14, 2009 12:54 pm
Location: Snohomish, WA
---
The Washington Draft Horse and Mule Assn. will be holding their annual clinic. We are holding it at "horse headquarters" in Snohomish. This is the place to learn something about these "gentle giants." Some of the subjects covered are: collar and harness fitting, hoof care, driving technique(s) and some other stuff. There is a small charge to participate and includes membership. We stress that owning a (draft) horse is not a requirement to participate. We will have the raffle horse there for admiration/inspection.
Posts: 137
Joined: Thu Dec 08, 2011 9:41 pm
Location: east side
---
Introductory Polo Clinic
Saturday June 27
9:30 a.m. – 12:30 p.m.
Tacoma Polo Club in Roy, WA
An introduction to the oldest team horse sport
• basic rules and strategy • mallet and ball handling skills • polo horsemanship 101
REGISTER ONLINE:
http://www.polo-zealot-school.com/clinics-tacoma-polo/clinic-registration//
Lunch and exhibition game at 1 p.m.
$100 per person (includes horse)
$80 if you use your horse
all polo gear provided
10% discount for active military
Email Claudia at
polozealot@gmail.com
for more details or call 503-927-2608
The clinic starts with a brief history of an ancient sport and a primer on the rules. Next up is the mallet grip and hitting the ball. Everyone is on foot using short mallets, learning the four basic strokes.
Before mounting, you'll learn to wrap legs and tie tails, an essential safety precaution of polo. Once aboard, you'll learn to wield a 50-inch mallet and execute the four basic strokes. There will be hitting and passing drills. The clinic concludes with a walk-trot polo scrimmage.
Stay for lunch and watch a polo game. Register at
http://www.polo-zealot-school.com/clinics-tacoma-polo/clinic-registration/
Forum: Northwest Horse Forum
Topic: Events -- Western Washington
Replies: 177
Views: 85440
Posts: 23
Joined: Mon Mar 07, 2011 12:17 pm
Location: Roy, WA
---
Equine Energy Healing Clinic - Sherwood, Oregon
Why This Training?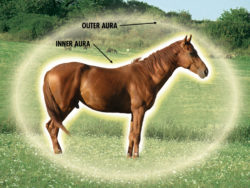 If you have horses, you have medical situations. No question.
What we need to ask, however, is how do you want to approach the inevitable medical issue. Do you want to just wait for it to happen, and then scramble around as you figure out what to do? Or would you like to add some skills to your toolbox that can support and strengthen your horse's wellness? These same skills can also support recovery from an injury or illness, as an adjunct to your standard veterinary care. It's the best of both worlds.
How does Pranic Healing work so well in so many areas your horse's life, you may ask? Because everything is energy! Your horse has a physical body and an energy body. Once you acknowledge this existence and understand how to work with them, you can help accelerate your horse's self-healing ability. The key to health and quality of life lies in the well-being of your horse's energy body, as they greatly influence the functioning of physical organs.
Bringing It All Together In This Awesome Training
Morning Session, Part 1: Prana Energy Awareness
We have all heard of chi or prana. But how many of us have touched it and seen it? Probably, never. The first part of our day we will focus on learning how to sense the energy. Be prepared to be amazed.
Morning Session, Part 2: Becoming a Healer
Believe it or not, all attendees will perform their first successful healing to remove aches and pains and aches of the demo horses. You will also be introduced to energy anatomy and such as the auric field, the major chakras and meridians. You will understand 'how and why' stress energy has so much impact on our horse's health.
Afternoon Session, Part 1: Taking an Energy Shower
We all take a shower everyday right? How often to we take an energy shower? Probably, never. We will focus on removing negative energies and blockages that are clogging our horse's energy field. It's so relaxing!
Afternoon Session, Part 2: Focusing on the Details
In Pranic Healing, the focus is on shifting from a state of imbalance to a state of balance. You will learn different techniques to achieve this outcome, starting with the "big picture" approach down to the nitty-gritty details.
You don't have to feel or see energy to have these techniques work!
Learn how energy healing works — feel and evaluate your horse's subtle energy for balance and congestion
Learn about the research supporting energy healing
Protocols for athletic enhancement and recovery
Protocols for choke, colic, lameness, pain relief
Stress reduction for horses and people
Preview the 16-hour weekend workshop
This workshop begins with a presentation on simplified Pranic Healing, and then we have time for supervised practice with our demo horse or your own horse. You'll be fine-tuning your scanning skills and working on your horse's specific physical issues.
Auditor $ 50 with horse $80. Limit 8 horses for the clinic. Haul-in and day stall available: $55 payable separately to Wild Horse Mountain Farm.
Register here:
http://pranichealingforhorses.com/event ... -horses-4/
Posts: 2
Joined: Fri May 05, 2017 8:35 am
---
---
Return to Northwest Horse Forum
Users browsing this forum: Bing [Bot] and 7 guests